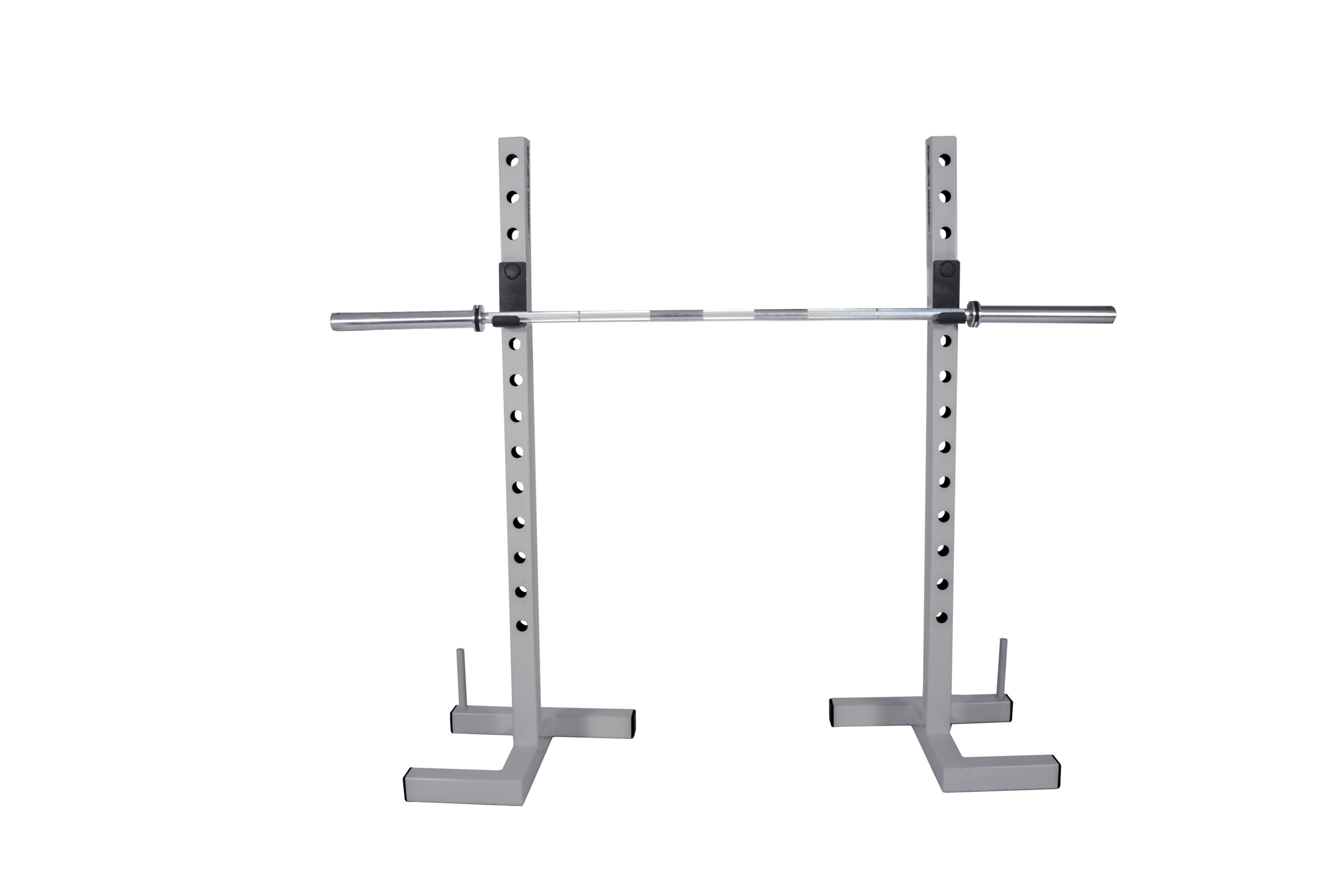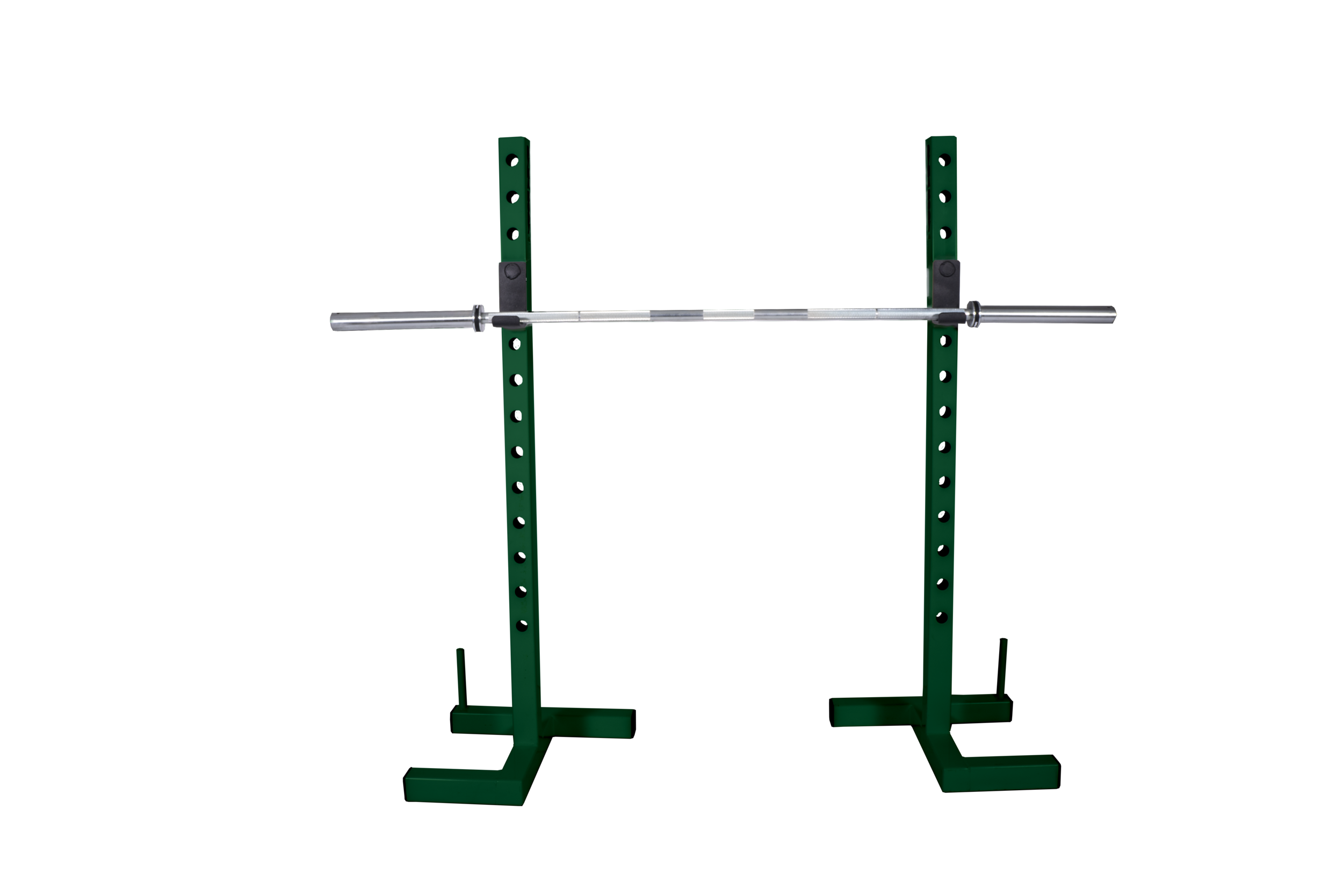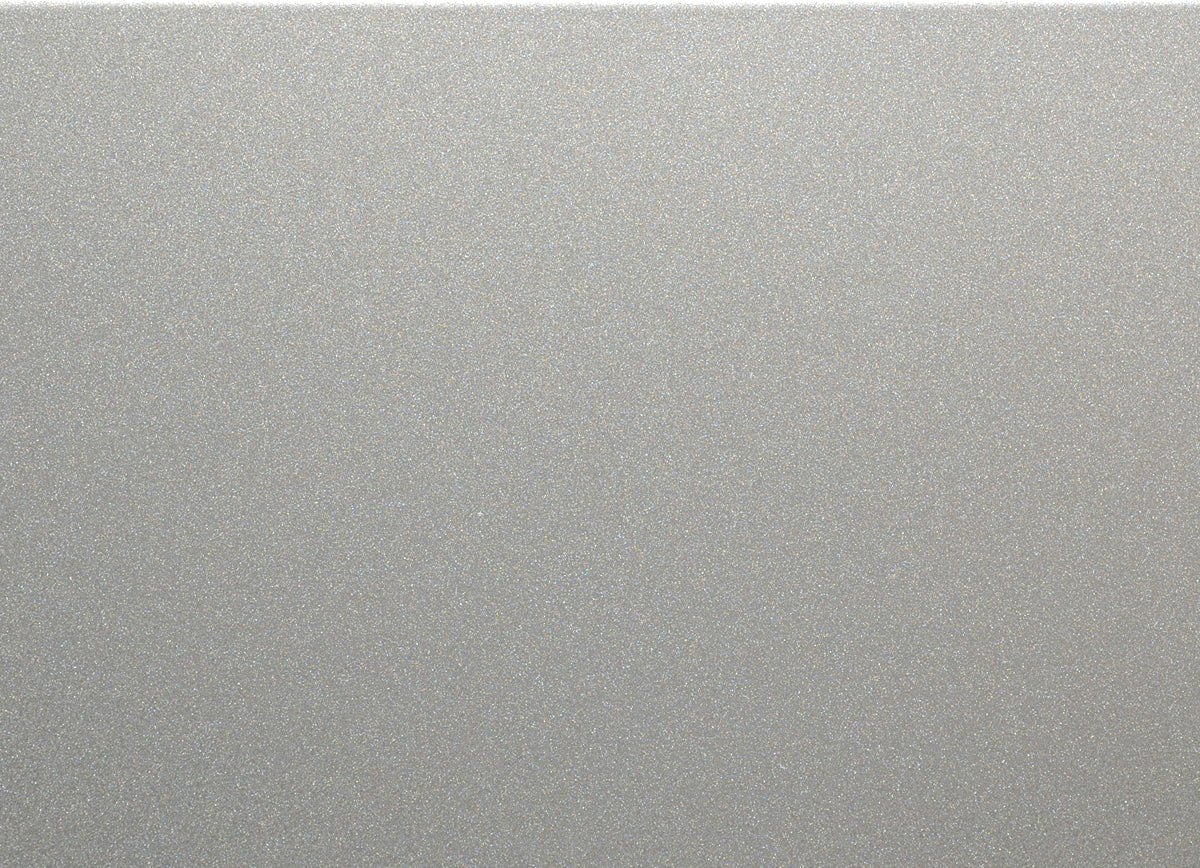 Squat Stand
SKU: DYNBDY-SUPSTND
---
DESCRIPTION

The DynaBody Squat Stand stands above the rest as a reliable yet compact support system for strength training exercises. This set provides optimum assistance during squats and other barbell movements. With two robust vertical stands, you can effortlessly secure your barbell within the j-hooks for seamless squat practice.

In addition to its impeccable design for barbell placement, this standout product also features two convenient pegs dedicated exclusively for weight plate storage. Bid farewell to cluttered workout spaces as you neatly organize your plates within arm's reach – saving time and energy that can be better invested in refining those muscles! Maximize your gains and unleash the true potential of your workouts with the DynaBody Squat Stand.

This is where the warranty will go
Our site is currently under construction. Please contact us directly if you are interested in purchasing a piece of equipment. You can reach us by submitting a contact form under the contact page or you can email/call us at
Info@dynabody.com. / (865)-995-6145
We apologize for any inconvenience this may cause.