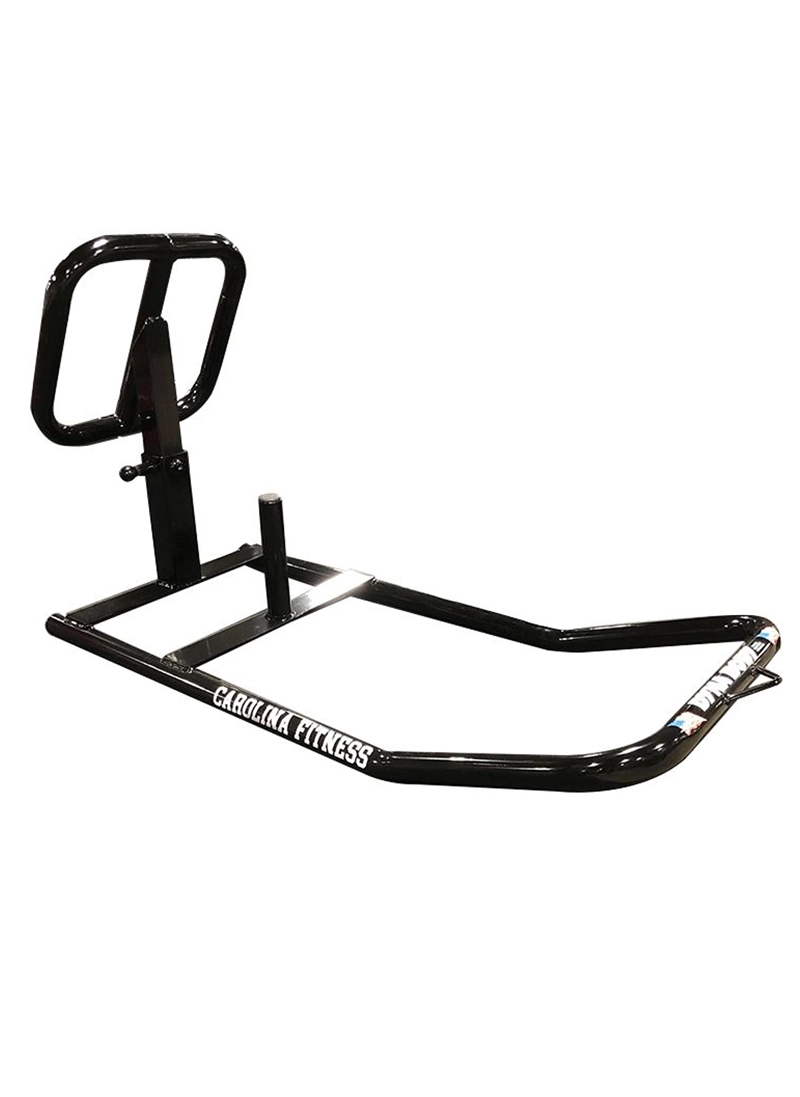 Sled Push
SKU: DYNBDY-SLED
---
The Dynabody Sled is an exceptional addition to your training arsenal. This remarkable piece of equipment seamlessly combines functionality and practicality while prioritizing durability, stability, and versatility.

At its core lies a robust steel frame that exudes strength and resilience. Designed to withstand even the most intense workouts, this sled effortlessly supports heavy loads without compromising on performance or safety. Its flat platform provides ample space for loading weights onto the upright pin securely—a testament to our commitment toward ensuring a seamless training experience.

But what truly sets the Dynabody Sled apart from its competitors is its thoughtful design that caters to every aspect of your workout routine. The inclusion of handles on the back not only facilitates effortless push movements but also enables powerful pull exercises—allowing you to engage multiple muscle groups with ease. Whether you are focusing on explosive speed development or building raw strength through resistance training, this sled adapts flawlessly to your needs.

Unleash your creativity as you explore countless exercise variations with our versatile Dynabody Sled. From traditional pushing and pulling exercises targeting specific muscle groups to dynamic full-body routines designed for comprehensive conditioning—the possibilities are limitless!
This is where the warranty will go
Our site is currently under construction. Please contact us directly if you are interested in purchasing a piece of equipment. You can reach us by submitting a contact form under the contact page or you can email/call us at
Info@dynabody.com. / (865)-995-6145
We apologize for any inconvenience this may cause.