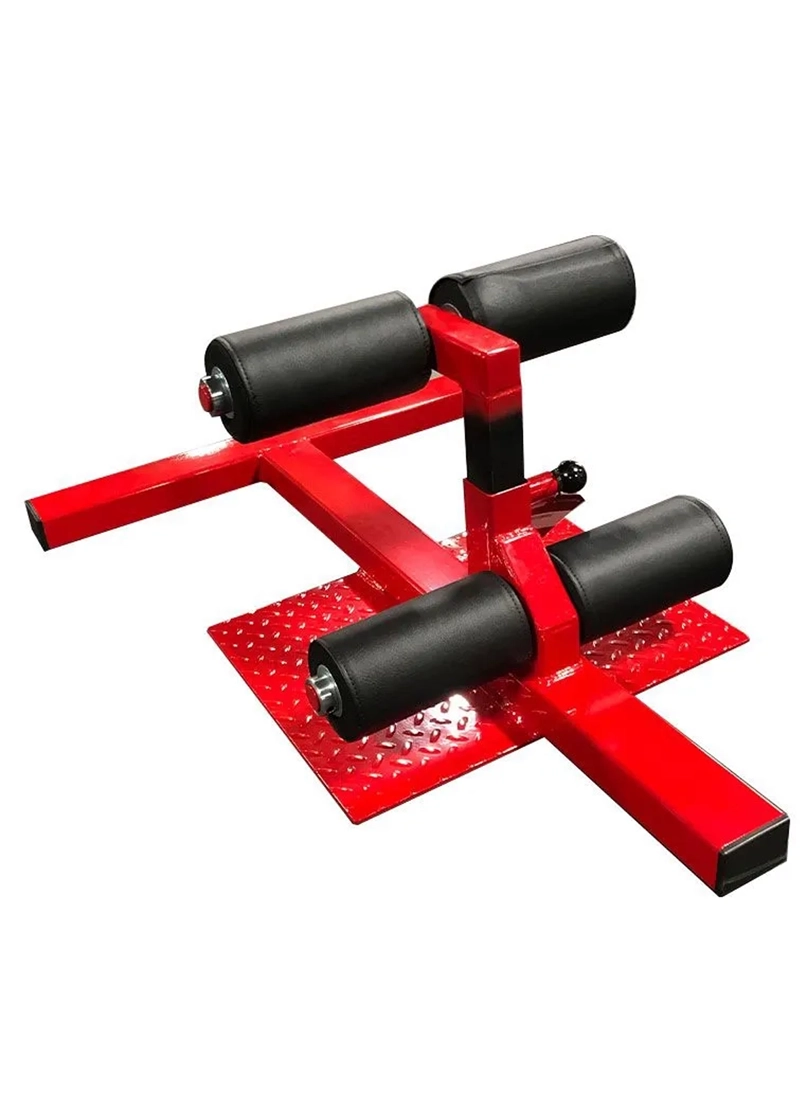 Sissy Squat
SKU: DYNBDY-SS
---
DESCRIPTION

Targeting all four heads of the quadriceps and glute muscles with precision, the DynaBody Sissy Squat goes beyond standard squats. This piece delivers an unrivaled workout experience for the lower body. By standing on its footplate mechanism, you unlock an additional dimension to your workout routine – one that heightens core balance and stabilization simultaneously. 

Its innovative design also works wonders in fortifying knee and hip joints, ensuring that you push boundaries without compromising safety. So keep pushing those boundaries, and dare to go beyond ordinary quad training methods with the Sissy Squat.
This is where the warranty will go
Our site is currently under construction. Please contact us directly if you are interested in purchasing a piece of equipment. You can reach us by submitting a contact form under the contact page or you can email/call us at
Info@dynabody.com. / (865)-995-6145
We apologize for any inconvenience this may cause.