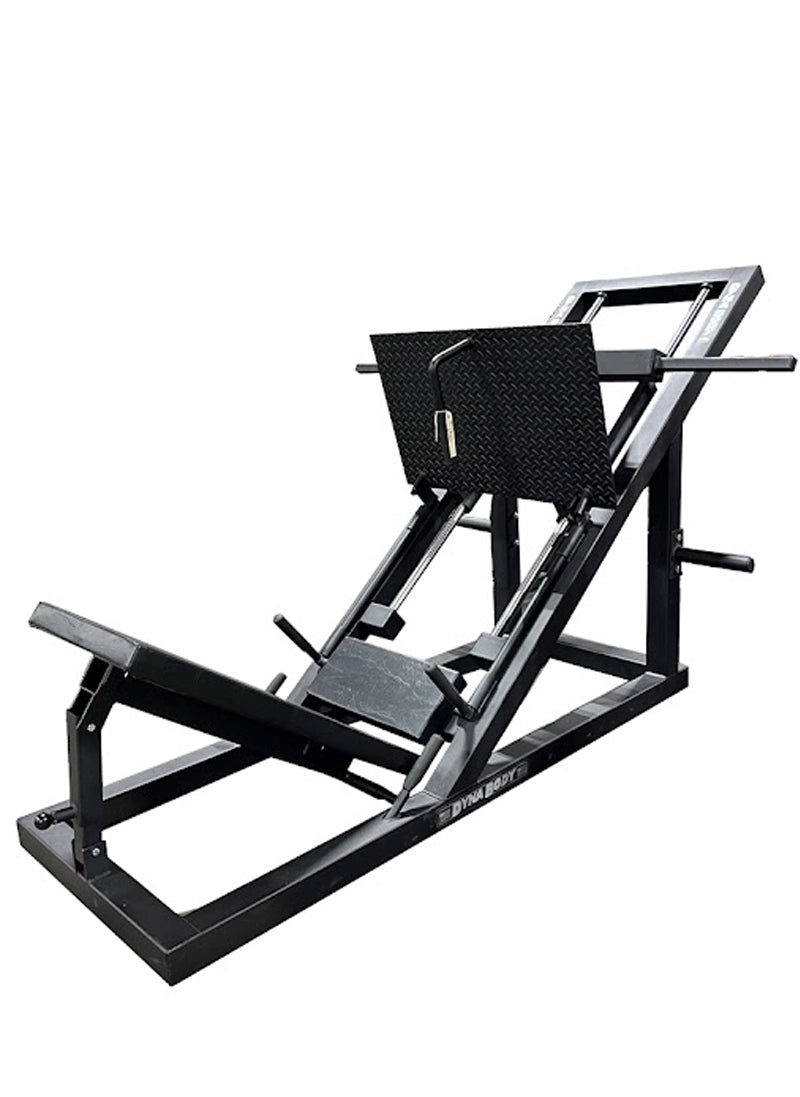 Plate Loaded Leg Press
SKU: DYNBDY-PLLP
---
DESCRIPTION

The DynaBody Plate Loaded Leg Press is a game-changer for those who strive to enhance lower body strength and power. Specifically engineered to target the muscles of the quadriceps, hamstrings, and glutes, this cutting-edge equipment takes your leg training regimen to new heights.

Featuring a foot platform that smoothly slides along a track system, this innovative machine effortlessly mimics the natural movements of squats or traditional leg presses. By providing an effective compound movement pattern while utilizing standard weight plates for resistance customization, it empowers users to challenge themselves at their own pace. Take complete control of your lower body development today with the plate-loaded DynaBody Leg Press.
This is where the warranty will go
Our site is currently under construction. Please contact us directly if you are interested in purchasing a piece of equipment. You can reach us by submitting a contact form under the contact page or you can email/call us at
Info@dynabody.com. / (865)-995-6145
We apologize for any inconvenience this may cause.