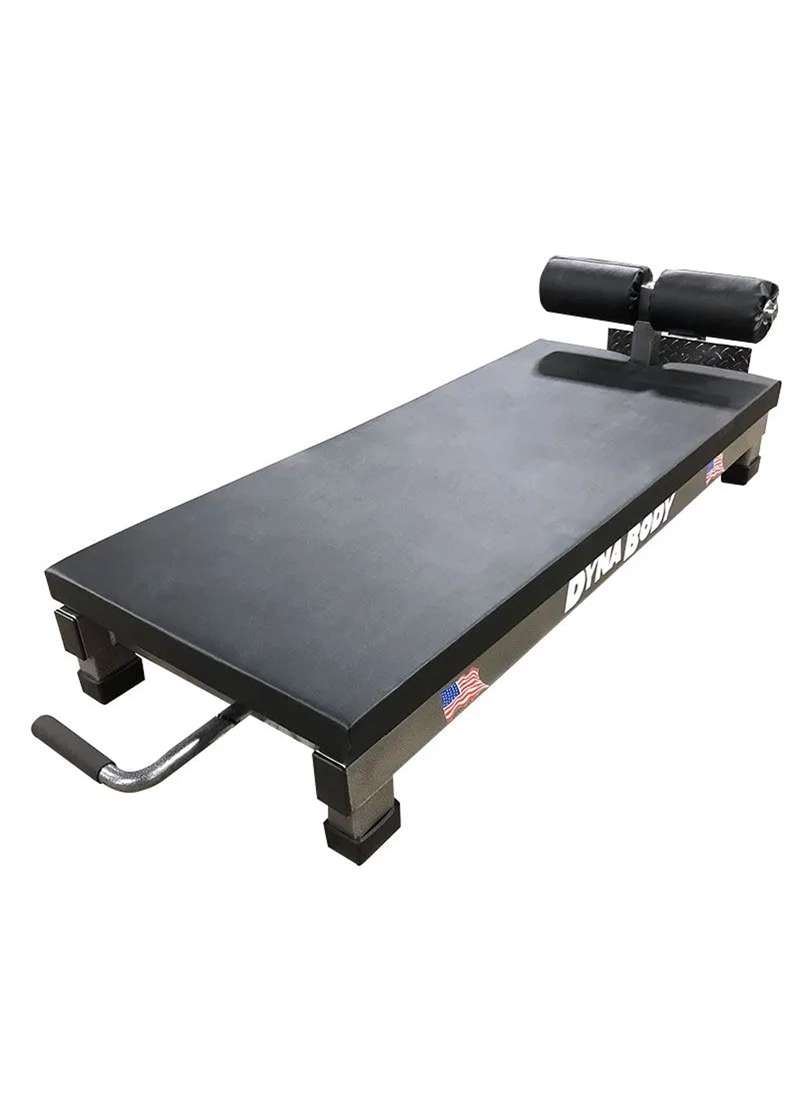 Floor GHD / Nordic Curl Bench
SKU: DYNBDY-FLGHD
---
DESCRIPTION

Whether you are aiming to strengthen your posterior chain or improve your overall athletic performance, the DynaBody Floor Glute Ham Developer will revolutionize your training routine. Engage your glutes for explosive power in sports like sprinting or lifting heavier weights with ease. Strengthen those hamstrings for improved agility on the field or enhanced endurance during long-distance running.

Unlike traditional Glute Ham Developers that require a lot of floor space, the innovative Floor GHD offers a more compact solution closer to the ground. Designed to be placed directly on the floor for use, it eliminates the need for a raised set-up without compromising effectiveness. Enhance your lower body strength with the remarkable DynaBody Floor Glute Ham Developer.
This is where the warranty will go
Our site is currently under construction. Please contact us directly if you are interested in purchasing a piece of equipment. You can reach us by submitting a contact form under the contact page or you can email/call us at
Info@dynabody.com. / (865)-995-6145
We apologize for any inconvenience this may cause.